I'm still brainstorming for the future "office" space of my dreams.
I'm drawn to the idea of lots of white and am planning to repaint a desk I have that's seen better days (buying from a thrift store + moving 4 times in the last 4 years leaves things looking a little rough), but want to add a little color to the white. Enter,
Anthropologie
-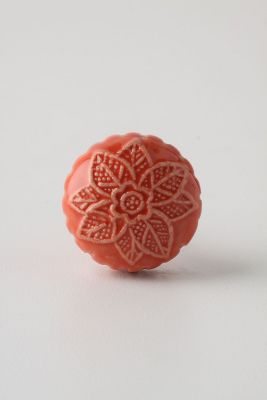 I think this one is my favorite, though the Olive-colored bubble is in the running too. Granita Knob.


I'm also considering stenciling something pretty onto the desk (these removable full-sheet "labels" should do the trick)
, but don't want it to get too busy. Oooh, maybe colorful knobs AND a stenciled design in a subtle color. Perhaps gray or a high-gloss white?(!?).